Show Us Your Sow Red Snapper Tournament
June 4, 2021

-

July 28, 2021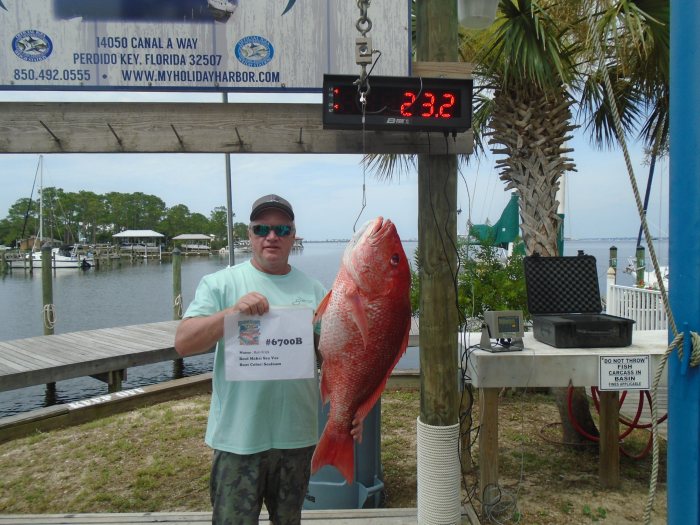 In appreciation of its customers, Holiday Harbor Marina will hold its 3rd annual red snapper fishing tournament restricted to its account customers.  The eligibility requirements, tournament dates, tournament rules, winner selection, and awards are below.
Participant Eligibility:  The tournament is open only to customers of Holiday Harbor Marina who have an active charge account with the marina at the time they register for the tournament, including wet and dry contract storage customers and non-storage customers who have a current charge account, including employees.  Boats that have been used for charters in the year 2021 are not eligible for the tournament.
Tournament Dates:  The tournament opens at 12:01 a.m. on June 4, 2021 and ends at 6:00 p.m. on July 28, 2021.  These dates coincide with the Red Snapper recreational season for the State of Florida and are subject to change if the state closes the season early.