HOLIDAY HARBOR MARINA & SUNSET GRILLE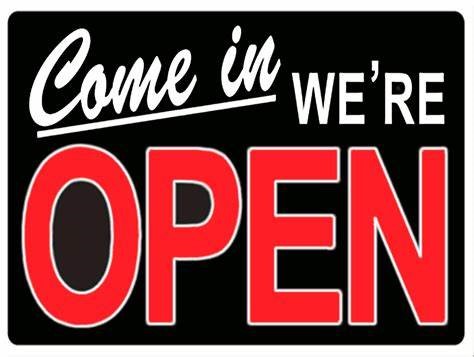 LONGER HOURS STARTING IN MAY
Marina and South Store Hours
To service customers better during the boating season, effective May 16, 2022, the Marina will be open longer hours.  The new hours are:
 
Monday – Thursday: 8 a.m. – 6 p.m.
Friday – Sunday:  7 a.m. – 7 p.m.
North Store and Fuel Dock
The North Store and Fuel Dock (located next to Sunset Grille) are open.   At that location you can get marine gas and diesel fuel, as well as ice, convenience items, marine supplies and marina apparel.
 
Current North Store/Fuel Dock hours are:
          Monday – Thursday    8:00 a.m. –  7:00 p.m.
          Friday – Sunday            7:00 a.m.  – 8:00 p.m
PARKING ENFORCEMENT NOTICE
To ensure that Marina storage/wet slip customers, Freedom Boat Club users, and patrons of Sunset Grille are able to park, we will begin enforcing parking restrictions on Memorial Day weekend and each weekend and holiday through Labor Day weekend.
PARKING WILL BE RESTRICTED TO:
STORAGE/WET SLIP CUSTOMERS AND GUESTS
FREEDOM BOAT CLUB MEMBERS WITH SCHEDULED BOAT USAGE
PATRONS OF SUNSET GRILLE WHILE DINING AT THE GRILLE
PATRONS OF LOST KEY BARBER SHOP
OTHER VEHICLES ARE SUBJECT TO BEING TOWED WITHOUT WARNING!
If you are a Marina, Boat Club or Grille customer, you can help by minimizing the number of vehicles to be parked in the Marina/Grille parking lots.  You also may consider having you and your guests dropped off at the Marina.
You may encounter a Parking Lot Attendant who will confirm your parking status.  Please do not be offended.  We regret this enforcement is necessary; our only purpose is to help ensure our customers are able to park and enjoy their boating or dining experience.
Please contact the Marina office (850-492-0555) if you have special circumstances.
MEMORIAL DAY PLANNING
Memorial Day Weekend is May 27 – 30, 2022. This is one of the busiest weekends of the season at Holiday Harbor. In order to help assure everyone has an enjoyable boating experience, we ask that dry storage customers:
Call at least 2 hours before you want your boat placed in the water.
Recognize that there is not enough dock space at the marina for all launched boats to stay in the water over the weekend.  Therefore, boats returned before closing will be return to dry storage daily and boats returned after closing will be returned to dry storage early the next morning. 
Know that all wet slips are rented.  Therefore, do not dock in wet slips.  If you return after closing and the launch area is full, please use the fuel dock or the "T" dock used for docking at Sunset Grille.  We will move your boat early the next morning.
Keep the number of vehicles parking at the Marina to a minimum.
We appreciate customers' help in getting the Summer season off to a great start for all.
BOATS RETURNING AFTER HOURS
If you are a dry storage customer returning a boat after hours, please dock your boat as close to other boats as possible; don't leave unusable gaps between boats.  This will allow better utilization of the dock space available for boats that arrive after yours.
WORK RACK REQUEST
Please make all requests for work racks as early as possible. Our work racks fill up very quickly and once they are full we cannot honor anymore request until one frees up.  Also, please remember that we do not allow use of work racks during extremely busy times to ensure everyone's safety.
DREDGING NEARING COMPLETION
Dredging of the basin and the wet slips is complete.  Remaining work includes the dredging of the launch and staging areas, along with rebuilding the dock that was removed and final cleanup.  We expect completion by mid-May.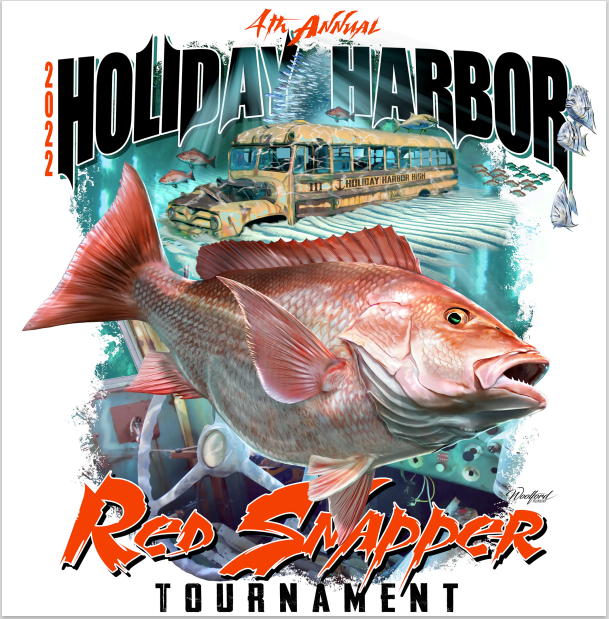 ACCOUNT CUSTOMER RED SNAPPER TOURNAMENT

Holiday Harbor Marina is again hosting its annual "Show Us Your Sow" red snapper tournament exclusively for marina account customers.  The tournament will run the length of the recreational red snapper season for Florida, which opens June 17 and closes July 31, 2022.  Registration is $50 per boat, which includes a tournament t-shirt and other gimme items.  The top three single red snappers weighing the most caught during the period will split all registration fees 50%, 30% and 20% (with a minimum payout of $1,000), and receive other substantial prizes provided by the marina (Costa sunglasses or fishing gear).  In addition, winners of the Wildcard Weight and SSG Reservation for Two categories will receive Sunset Grille gift certificates and other prizes.
 
Registration will begin May 1.  Complete Tournament Information and Rules, and the registration form, will be available on our website www.MyHolidayHarbor.com under the Events tab in the upper right of the screen.  Join in and "Show Us Your Sow" catching abilities.
GET READY NOW FOR THIS YEAR'S BOATING
This is a good time of the year for a full detail or wash job on your boat. Give us a call at the Marina office (850)492-0555 if you would like a wash, or for a detail quote please call Robert at (850) 291-4393.
LOOKING AHEAD
RED SNAPPER SEASON
The 2022 summer recreational season for red snapper in both Florida state and federal waters has been set for June 17 through July 31.  In addition to the summer period, the season will reopen on the following weekend dates in the fall:
Oct. 8-9 (Sat. & Sun)
Oct. 15-16 (Sat. & Sun)
Oct. 22-23 (Sat. & Sun)
Nov. 11-13 (Fri., Sat. & Sun – Veterans Day weekend)
Nov. 25-27 (Fri., Sat. & Sun – Thanksgiving weekend)
 The recreational season is for those fishing for red snapper from private recreational vessels.  Complete information for Florida waters, including open dates (when set), gear requirements, size requirements, harvest limits and other requirements, can be found at:
http://myfwc.com/fishing/saltwater/recreational/snappers/
New for 2022 is the "Descend Act Requirements".  The Direct Enhancement of Snapper Conservation and the Economy through Novel Devices Act of 2020 (DESCEND Act, with an effective date of January 13, 2022) requires persons on commercial, for-hire, and private recreational vessels to have a venting tool OR descending device rigged and ready to use when fishing for reef fish species in Gulf of Mexico federal waters.  For complete details, please see the following link:
https://www.fisheries.noaa.gov/bulletin/noaa-fisheries-reminds-reef-fish-fishermen-descend-act-requirements-and-announces 
Our Marina Ship Store and North Store both stock venting tools.
It is your responsibility to know and adhere to the regulations of the jurisdiction in which you fish and, if different, through which you transit.
BLUE ANGELS WEEKEND
The annual Blue Angels weekend show at Pensacola Beach is scheduled for July 6 thru 9, 2022.  The basic schedule (at this time) consists of:
            July 6  Wednesday – Circle Fly-In and Arrival of Show Participants
            July 7  Thursday – Dress Rehearsal
            July 8 Friday  —  Full Dress Rehearsal
            July 9  Saturday  —  Air Show
Complete up-dated information will be provided here in the June Newsletter.  Plan now to attend. 
BARBER SHOP ON-SITE
Lost Key Barber Shop, a long-time local shop, has relocated to Holiday Harbor Marina. Ronnie, the owner/operator, would welcome your business.  For an appointment, give him a call at 850-492-1005.

  Hours of operation are:
Tuesday – Friday     8:30 a.m. – 5:00 p.m.
Saturday                    8:30 a.m. – 1:00 p.m.
Sunday & Monday   CLOSED
MARINA RENTAL ACCOMMODATIONS
The rental of both the apartment and the house, including bookings and payment, is handled by Vacasa, a major vacation rental agency.  Complete information and reservations can be found on-line at either Vacasa.com or airbnb.com. Links below:
GRILLE HOURS
Sunset Grille has returned to its in-season hours.  We are now open for lunch and dinner 7-days a week.  Our hours beginning March 1 are:
Sunday – Thursday, 11:00 am – 9:00 pm
Friday – Saturday, 11:00 am – 10:00 pm
GIFT SHOP OPEN

The Gift Shop at Sunset Grille is located at the land-side entry to Sunset Grille and offers a variety of "beachy" items, including apparel, jewelry, sunscreen, small costal home décor, toys and stuffed animals, Christmas ornaments, and more.
The Gift Shop in-season (March – October) hours are:
Sunday – Thursday, 11:00 am – 9:00 pm
Friday – Saturday, 11:00 am – 10:00 pm
Come browse our enticing array of coastal treasures.
PIE SPECIAL FOR MAY
Blueberry