HOLIDAY HARBOR MARINA & SUNSET GRILLE
RED SNAPPER SEASON REOPENING
Although the 2022 summer recreational season for red snapper in both Florida state and federal waters ended July 31, the Florida season is scheduled to reopen on the following weekend dates in the fall.  Please check the FWC website below for any updates or changes regarding these dates:

Oct. 8-9 (Saturday & Sunday)
Oct. 15-16 (Saturday & Sunday)
Oct. 22-23 (Saturday & Sunday)
Nov. 11-13 (Friday, Saturday & Sunday – Veterans Day weekend)
Nov. 25-27 (Friday, Saturday & Sunday – Thanksgiving weekend)
The recreational season is for those fishing for red snapper from private recreational vessels.  Complete information for Florida waters, including open dates, gear requirements, size requirements, harvest limits and other requirements, can be found at:
http://myfwc.com/fishing/saltwater/recreational/snappers/
The Fall dates could be excellent times to go after the big ones!
MARINA AND NORTH STORE HOURS CHANGE
Effective NOVEMBER 1, the Marina and North Store hours will change as follows:
            MARINA HOURS
            Monday – Sunday       8:00 a.m. – 5:00 p.m.
            NORTH STORE & FUEL DOCK
             Monday – Thursday    11:00 a.m. – 5:00 p.m.
              Friday – Sunday           8:00 a.m. – 5:00 p.m.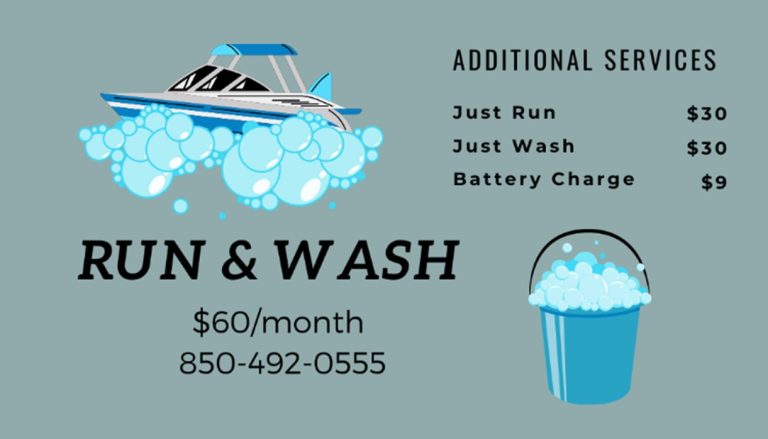 KEEP YOUR BOAT IN TOP RUNNING SHAPE
With the off-season approaching, if you do not plan to use your boat much, it may be a good time to inquire about our monthly RUN AND WASH service for $60/month.  With this service, we will launch your boat into the water and start it, let it get to temperature, then do a quick wash to get any dust off the inside.  Running your engines monthly helps maintain the engines and batteries.  If you are interested in this service, please call the Marina Office at 850-492-0555.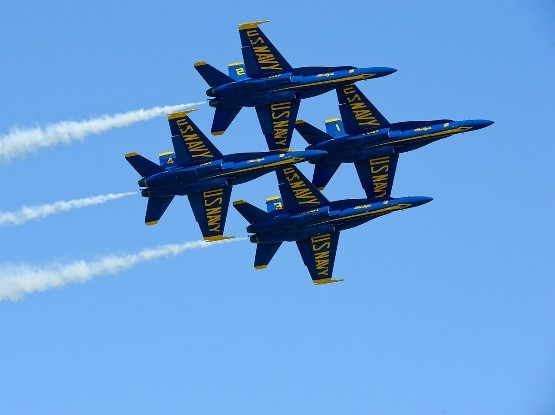 BLUE ANGELS HOMECOMING SHOW  
The Blue Angels Homecoming Show is scheduled for November 11 & 12, 2022. At this time the Show is scheduled to be held at NAS Pensacola and is FREE and open to the public. Gates open at 8:00 a.m. and the show begins at 9:30 a.m. On-land spectators are encouraged to bring their own seating OR paid seating is available for purchase.
The traditional schedule would include:
Wednesday, November 9 – Breakfast with the Blues & arrival of other aircrafts
Thursday, November 10 – Arrival Day and Dress Rehearsal
Friday, November 11 – Homecoming Air Show, Day 1 
Saturday, November 12 – Homecoming Air Show, Day 2
Complete information can be found at:  https://www.naspensacolaairshow.com/

With the show at NAS, boaters will be able to see virtually all of the air show part by anchoring either in the bay or in Grand Lagoon adjacent to the base. With an incredible lineup of aerobatic performers, along with the Blue Angels, this is a great opportunity for Marina customers to see the spectacular show with less hassle than the summer show. Make plans now to be there!
COOL WEATHER? NO PROBLEM!
As part of our remodeling following Hurricane Sally, including new flooring and pull-down curtains, much of our seating is now "all weather".  Even on cold days the heated bar area, which seats over 65, is nice and cozy.  And, you still have the great view.  So, don't let a little cool (or wet) weather keep you from enjoying a visit to Sunset Grille.
FOOTBALL 2022!
The 2022 Football season is in full swing.  Sunset Grille has 6 big-screen TVs showing all of your favorite games that are broadcast.  You can watch all of your teams compete while enjoying a delicious meal and drink.
UPCOMING EVENTS
PERDIDO KEY WITCHES AND WEREWOLVES HALLOWEEN PADDLE RIDE
Sunset Grille is a sponsor of the 2nd Annual Perdido Key Witches and Werewolves Halloween Paddle Ride taking place Saturday, October 22, from 11 a.m. until 5 p.m. at Galvez Landing.  In addition, we are hosting the photo contest taking place in conjunction with the Paddle Ride.  This annual event helps support the Keygulls PK Mobile Food Pantry.
Grab a paddle board and your phone or camera and join in the fun to help a worthy cause.
SUNSET GRILLE ANNUAL DOG WALK/RUN
The annual Sunset Grille Dog Walk/Run is back for 2022.  It will be held Saturday, November 5.  Plan now for you and your four-legged companion(s) to participate in this fun event that supports needy four-legged friends.  You can sign-up now at the Grille or at active.com (search:  Sunset Grille Dog Walk/Run).  Additional details will be provided in the November Newsletters.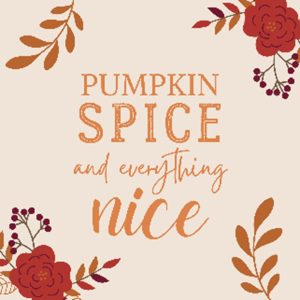 DRINK SPECIAL 
Pumpkin Spice Bushwacker.
PIE SPECIAL
 The pie special for October is Pumpkin Spice. 
Yummm!